Driveway or Landscape Specialist Watford
First 4 Paving, established in 1998, provides an exceptional driveway and landscaping service that creates beautiful driveways, patios and landscape gardens in a variety of styles and designs to complement your home.
Our work is carried out by our own teams of specialist installers who have worked on 100's of driveways and paving over the years. All our work complies with BRISTISH STANDARDS, using only the best materials from leading suppliers such as Marshalls and Hanson paving.
Quality and reliability is our priority, and we take pride in our work, which means you can always relax that the work we complete on your home or business is in safe hands.
Why Choose First 4 Paving for your driveways & landscaping
A fast response
Absolute peace of mind
Expert craftsmen
True value for money
A streamlined service
No pushy salesmen
A truly personal service
Truly interactive design
Results of our recent driveway installs
Our team of specialist driveway installers and driveway repairers are always on hand to help you choose, install and maintain your driveway. Below is just one example of how we transformed a local driveway from a poorly damaged driveway in to a modern and attractive block paved driveway.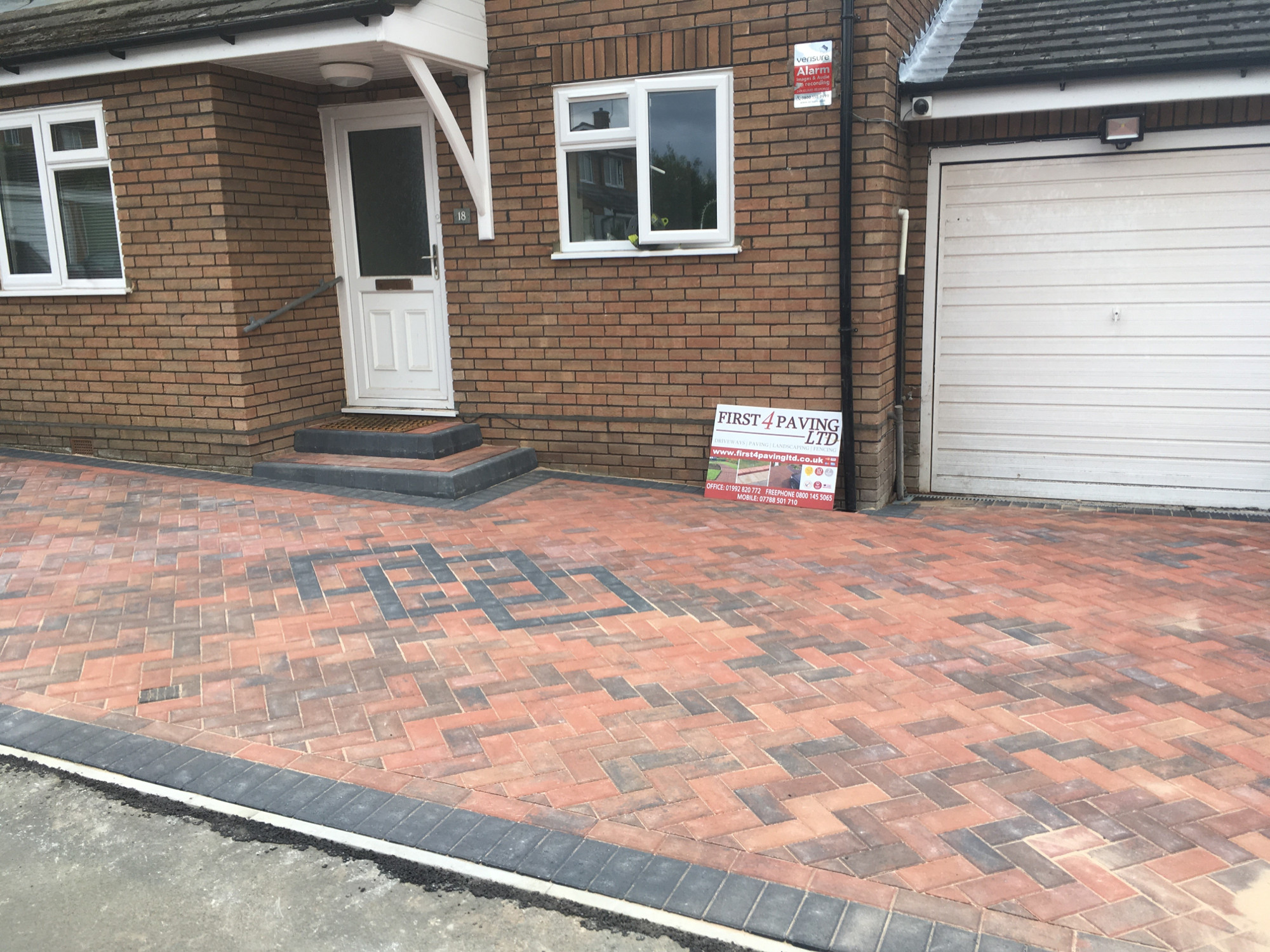 Best rated paving & landscaping in Watford
Gardener / Landscape gardeners
James and team have done an excellent job extending our driveway. From start to finish the service has been first class, from suggestions as to design of driveway to checking we were happy at various staged throughout the job. James and the team are hard working and rightly proud of what they do. I would… Read more "Gardener / Landscape gardeners"
Richard - EN11
Gardener / Landscape gardeners
The workman arrived early to start working on my garden he was very happy chap, he kept me up to speed of his progress which I must admit was very nice. the work was performed at a professional standard which pleased me. There for I would strongly recommend First 4 Paving to anyone requiring paving… Read more "Gardener / Landscape gardeners"
Nicholas - SG1
Gardener / Landscape gardeners
Came first thing in the morning and finished by the end of the day. Hopefully it holds up for years to come.
Perry - CM19
Gardener / Landscape gardeners
Very happy with the service James and his team provided, fitted me in immediately, the work and service were first class. Thoroughly recommend.
Kevin - SG12
Gardener / Landscape gardeners
Excellent service. I was contacted very quickly by James who came to the house had a good look over and gave me a price for the work. The work was completed all in 1 day within a week of me posting the job. James and everyone he had working for him were extremely professional and… Read more "Gardener / Landscape gardeners"
Jonathon - M27
Carpenter / Joiner
Jamie has been always helpful and reasonable in terms of these costs. understanding customer needs well.
Sheetal - CM23
First 4 paving Price Promise:
Our price promise to you: If within 7 days of placing your order, you find a lower price using the same quantity materials, design, installation and up to the same specification with the same guarantees. We will refund the difference.
Call now for your free quote: 0800 145 5065