Resin Driveway Services Near Me Muswell Hill N10
Resin drives, patios and paths are becoming more and more popular with Muswell Hill homeowners. Resin Surfacing is fast becoming the number one choice in Muswell Hill for a beautiful, hard wearing and long-lasting driveway surface. Used for creating driveways, patios, paths, access roads, pool surrounds and more, it offers a number of advantages over more traditional methods. The resins' strong and durable finish is suitable for foot traffic, cars and other vehicles and is easy to maintain in Muswell Hill.
Recommended Resin Bound Drive Installation across Muswell Hill
Here at
First4Paving
, we can install your new Muswell Hill resin bound driveway from scratch or re-fresh your current, worn out Muswell Hill driveway with a new resin bound layer. Whether you have a small private one-car Muswell Hill driveway, or a large commercial Muswell Hill car park, we can provide
Resin Bound Surfacing
for all your needs.
Resin Bonded Driveway & Patio Installers Near Me Muswell Hill N10
When considering resin driveways and patios in Muswell Hill, you can choose from a range of different aggregate colours, from bronzes and golds, to greys and whites. Mixed aggregates are possible for a unique style allowing you to create a bespoke design that will be truly unique. And it's all fully guaranteed.
Approved Resin Gravel Driveway Fitters in Muswell Hill
There are two main techniques for using resin in a Muswell Hill driveway. Despite their similar names, there are some important differences: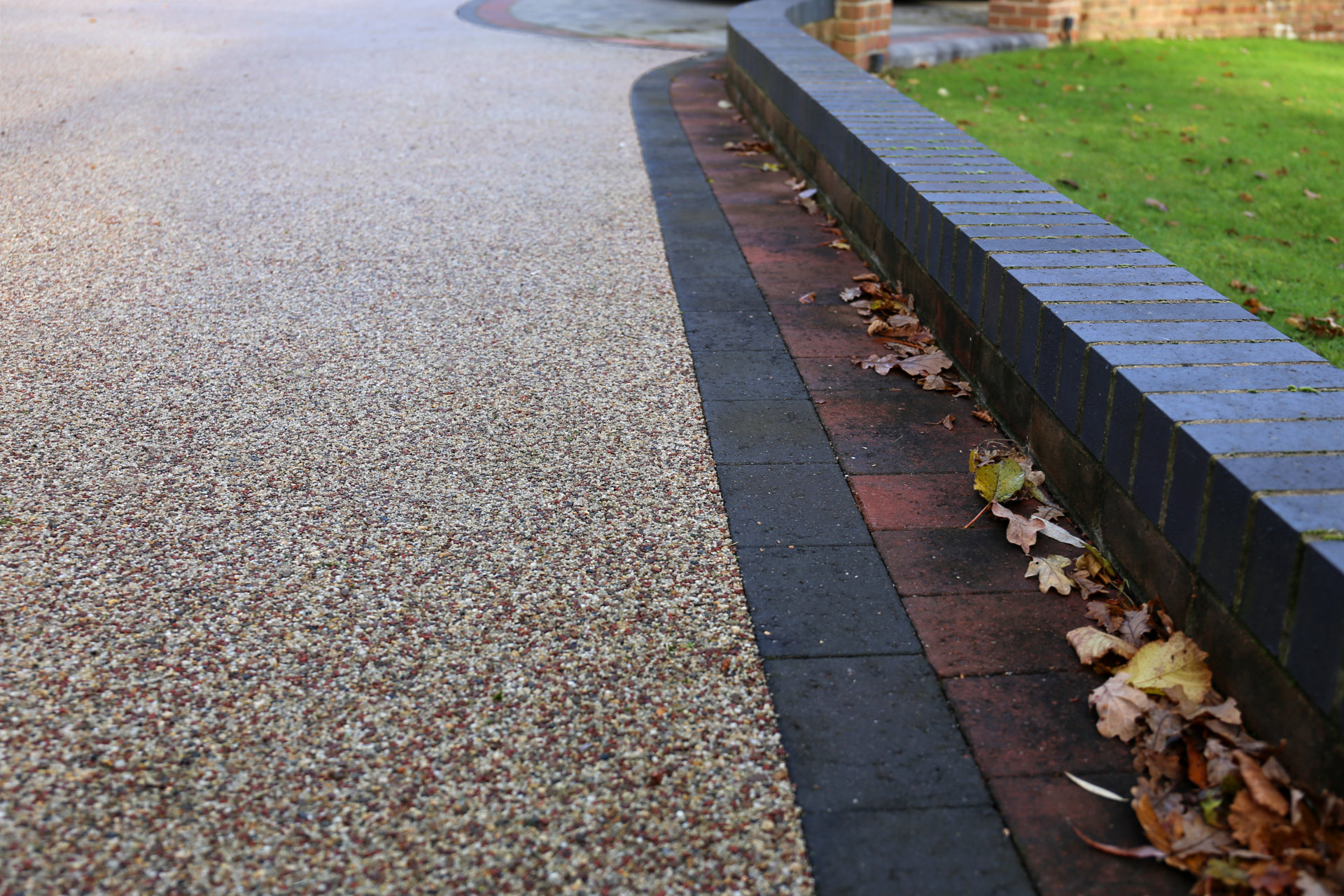 Muswell Hill Resin Bound Driveways
When using this technique, resin and aggregate are mixed prior to application. The mixture is then spread evenly across the chosen surface, drying to a very solid and even finish. The big advantage to this technique is that the driveway remains completely water permeable.
Muswell Hill Resin Bonded Driveways
This technique involves first applying plain resin over the driveway, followed by a layer of loose stone pressed onto the surface. This is a quicker and cheaper process but can often lead to loose chippings and an uneven finish. There is an added disadvantage that the drive will no longer be permeable.
Trusted & Local Resin Surfacing Company in Muswell Hill
Resin can be surfaced on much more than just your Muswell Hill driveway. Our expert resin bound driveway installers in Muswell Hill can lay resin bound mixtures on a range of public areas and private features.
Driveways of any shape
Paths, patios and edging
Swimming pool surrounds
Business forecourts
Shop entrance areas
Access courtyards
Private roads
Pub beer gardens
Hospitality areas
How Much Does A Resin Driveway Cost in Muswell Hill?
Costs will vary depending on the size of the driveway, the materials used, the aggregates and the installation method chosen and the time and labour costs involved. No two projects are the same. Please give us a call and we will be happy to provide a free site survey and quote and a timeframe for completion.
Why choose First4Paving as your local resin driveway installers in Muswell Hill?
The majority of our work comes from recommendation by previous customers, which is a testament to our level of service and workmanship.
Our clients benefit from skilled driveway contractors with a track record of integrity and professionalism and all our Muswell Hill resin driveway services are of high quality and cost effective.
You can rely on our expertise and professionalism when it comes to quality paving solutions.
Years of experience
Competitive prices
Free surveys & quotes
Skilled workforce
All work guaranteed
Fully insured
Highly recommended
Quality products at affordable prices
A professional personal service
Truly interactive design
Enquire about our Muswell Hill Resin Driveways
Some FAQs for Resin Driveways in Muswell Hill
Looking for a service other than resin bound drive installations in Muswell Hill?
Not in Muswell Hill but still need resin driveway surfacing contractors near me Muswell Hill N10?